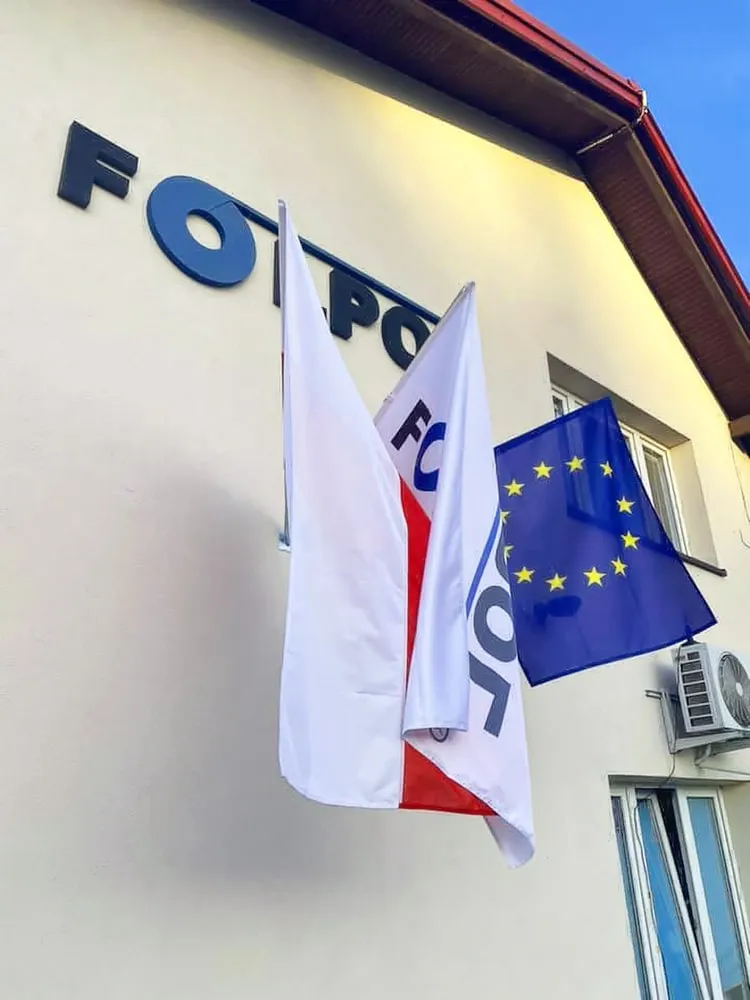 FOLPOL R.Barczyk J.Cygan sp. is established in the end of 1998. Partners of the company, Robert Barczyk and Jacek Cygan, began the activity as the civil law partnership in 2004, in 2008 the company was convert into the general partnership and in such a legal form is functioning to this day. FOLPOL operated in the sector of supplying customers from very beginning, with time has started the production and specialized in delivering to customers everything, what is needed at packing process, in it, modern technologies and a novelty on the market of packages. All the time, providing to our customers, we follow the company's idea maximum services in activity conducted by us. From 2008 we are acting in the own property, in Wolka Zaleska, where we are trying to realize the idea motivating us from very beginning.
Always for our customers order!
For these all years we collected experience, we observed carefully what is happening on the Polish and world market of packages, systematically widening our palette of products. At first a stretch film, was our staple product, with time, we entered other types of the foil into the offer, wrapping tapes, machines and devices, cardboard packing. In addition silage film, turned out to be the market hit, which are winning the more and more great recognition of our customers and specialists, what is confirmed by the opinions of research institutes, cooperating with us.
Going with the spirit of the times and the demand of the marketm we inserted machines and devices, into the offer, cooperating in this respect with the best producers from Poland and of foreign countries. This area of our activity made us do the need to hire qualified experts which today rank among best at their field and provide the solid service centre of machines and devices sold by us.
From very beginning of activity we cared about the logistics, today we are employing experts in this field, we are owned lorries and tracks so we are ready to deliver goods to our customers always for the time!
Since a few years we are also acting in the field of environmental protection, providing the full service for customers in picking up plastic waste and waste paper, we have an appropriate permit according to the Waste Management Act dated December 14, 2012.
In accordance with the act we can take over the duty of the waste management from our customers. Details in the attached presentation.
Observing a growing interest in our products we opened the branch in Wroclaw, serving customers from the southern Poland, we are thinking about next branches.
"We exist, in order to create, to deliver, to implement, to service the first-class products and technologies in the field of packing, meeting expectations of our customers in the realization of their strategic internal purposes".
HOW DO WE WANT TO REACH IT?
Work on improving offered products and solutions (including own products and solutions)
Providing the highest class of services and the consulting in the selection of the adequate solution, meeting expectations and requirements the individual customer.
For us every customer remains the only and unique …