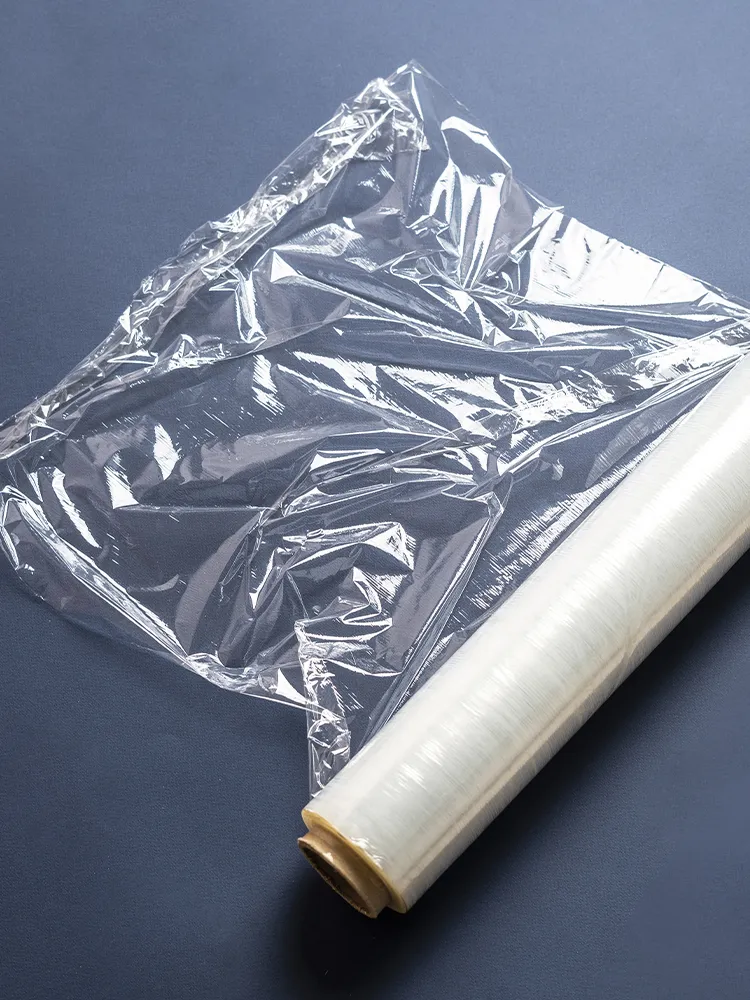 Our main product remains stretch film, for manual and machine packing, its best quality, a wide range of the offer, provides our customers the convenience, the certainty of packing and the highest safety of transported goods. In this category a roll 500 mm wide, 17-30 thicknesses µ, is basic product, the weight of rolls we are adapting to needs of our customers, from 1 up to 17 kg, range of stretching of film up to the 150%. We have also special films: Power – range of stretching to the 250% and Super Power – range of stretching up to the 300%. Predominating colours of the stretch film is transparent, white and black, however we can provide to the Customer film in every colour and additionally we are carrying imprints out. A new film is a hit of recent months, stretch Pre-Power with the strengthening belt glued in, thickness 8-14 µ, range of stretching up to the 300%. On this film, we are also carrying the imprint out.
Carrying the demand of the market out we inserted the stretch film into the sale, in the version mini, it is keeping parameters of basic product, width 100 mm and 270 g weight.
For packing the food, we propose our Customers the approved food garde stretch film, thicknesses 9 µ, we offer rolls of widths 300, 450 mm, lengths 250 - 300 m. At bigger Orders, we are elastic in the width and the length of rolls.
For more demanding customers, we have also the approved net food grade stretch film, in manual version 430 mm wide, length of 500 m, thickness 8 µ and machine version width of 430 mm, length of 2500 m, thickness 8 µ.