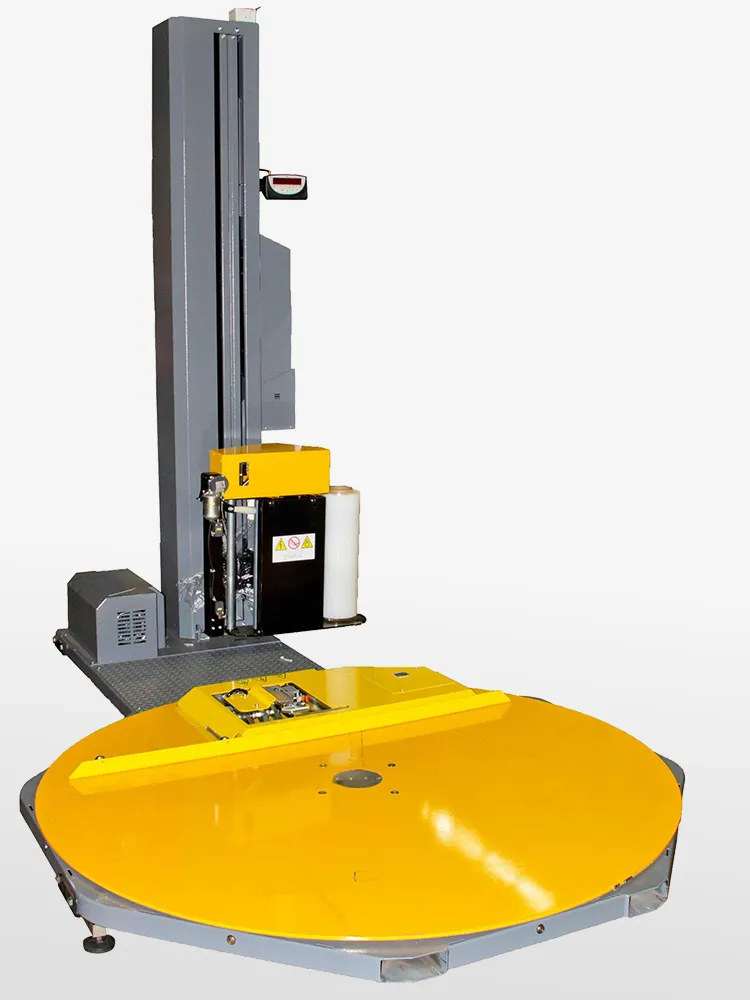 Carrying requiring our customers out, we began a few years ago the cooperation with Polish and foreign producers of machines streamlining the process of packing. Peculiarly the cooperation with Polish producers is causing very good results, frequent and technical meetings are causing effects in the form of projects carried out together and as result we have machines more and more adapted for requirements of customers.
Wrapping machines of the Italian, very well known on the European producer's market, company Atlanta S.p. A Stretch are taking the important place in our offer: atlantastretch.com
SFERA-EASY, the easy-to-use Sfera-Easy completes our range of self-propelled machines.
MYTHO, rotating table for wrapping palletized loads of any shape and weight with stretch film including stretch net.
REVOLUTION, the only compact, high performance rotating arm machine for stretch film pallet wrapping.
The great popularity among our customers won welding machine BSF series. Its major advantages are simultaneous welding and constricting and the possibility of the time regulation of welding and temperatures on immersion heaters. Those machines are finding application for the PCV and Polyolefin foil.
Pactiv AirSpeed
The machine produces chains of air-filled cushions sized to fit your particular needs–easily adjust cushion length on the fly. Each lightweight, recyclable cushion is perforated for quick and easy separation.
AirSpeed HC
still the newer machine than Pactic Airsped
Advantages:
Versatility: option of diverse types of foil in order to maximize the productivity
Available in three heights of air bags: small (20 mm), average (26 mm) and big (32 mm)
Available in three widths of air bags (state of blowing up): 31 cm, 46 cm and 61 cm
Type of foil: the Standard, HC Flex and Renew
Simplicity of the service: simple to load, service with the help of one key: include and turn off
Speed: the most high-speed device available on the market, with the speed of producing pillows adapted for needs
High performance: the patented pattern and perforation guarantee reducing consuming material
Smallness: simple to put, even on little workstations
Source systems: can cooperate with diverse answers improving the work output
FOLPOL, for the comprehensive customer service, remembers about packing waste, which are not to avoid at the process of packing. We provide the receipt of waste for our customers and we propose, the ones, which are producing lots of plastic waste, machines, which will ensure the efficient waste disposal: baler HSM and baling press. We propose conditions of delivery beneficial for our customers lending, the leasing or rents.